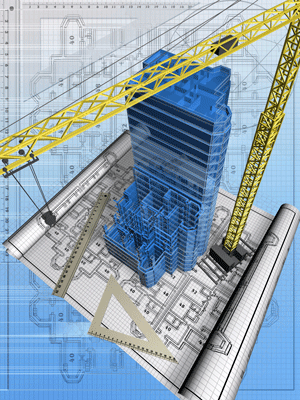 Contact us for more information
503-223-4022
Construction Research was founded as Construction & Engineering Management Research, Inc., in July 1996, to bring advanced Operations Research tools to bear on construction industry disputes.

Since the company's founding, it has been our intent to use various forms of analyses, including statistical, mathematical, and non-parametric methods, as opposed to simply offering an opinion based on past experience which may or may not be applicable to the project at hand. The firm has used advanced statistical tools to evaluate labor productivity impacts in a number of projects across several trades in the industry. It has also been hired by the Northwest Wall & Ceiling Bureau, the Northern California Drywall Contractors Association, and the Finishing Contractors Association to perform labor productivity impact studies in their trades.

Construction Research maintains a close relationship with Portland State University, and its faculty, several of whom work as associates of the firm. Dr. Williams has served as an adjunct faculty member of the Civil Engineering Department since 1996 and has taught courses in Construction Management, Law and Contracts, Claims, and the required course in Project Management. Some of his students have worked as interns and assistants on research projects for the firm.
The firm advises clients to be pro-active in construction claim avoidance, and assists clients setting up the project documentation systems that will assist it in pursuing or defending against claims. In one large hospital project in Los Angeles, the firm helped its client set up a data collection and impact reporting system that ultimately resulted in the negotiation of more than $12 million in approved change orders on an original $25 million subcontract.
The firm realizes that construction contractors are in the business of building improvements, not making claims, and as such, the Construction Research assists clients throughout the life of the project.